The path to your passion starts here.
As a student, your time at Temple is just the beginning. Our goal is to prepare you to graduate from Temple ready to pursue the career of your dreams, and to help you get there. At Temple, we strive to empower students to think about their next steps and find career success with the help of our comprehensive career development services. 
Here, you can discover career resources, explore undergraduate job and internship opportunities, and see how some of our alumni have taken what they learned at Temple and applied it to their professional endeavors.
Join Our Community
Are you ready to begin your journey and become an Owl? Get started by applying to Temple or learn more about the information you need to navigate the application process.
Career Center
Temple's Career Center provides students with a plethora of resources and services so they can make a seamless transition into the workforce after graduation. Whether you're seeking information about how to create a résumé, nail an interview or build your brand; looking for an internship or employment; or considering graduate school, the Career Center and its various resources are available to help you kickstart and shape your life after Temple. Explore some of the many career resources that, as a Temple student, are right at your fingertips.
Local Student Spotlights
Students from across the country and the globe find home at Temple University, but for some, Temple is in their own backyard. For students who reside in the Greater Philadelphia area or the states surrounding Pennsylvania, no matter what you want to study, a world of opportunity is just a short ride away. Whether it's hopping on the SEPTA Regional Rail, the Broad Street Line or the Schuylkill Expressway, you have quick access to an exciting educational experience that gets you on the path to your future.  
Meet some of our local students who are just a hop, skip and a jump (or a train ride) away from Temple and are making an impact in their community and beyond. 
Juliana Alderfer, Class of 2023
Major: Environmental Engineering
Hometown: Souderton, PA

Juliana arrived at Temple with a passion for the environment. Now, as a peer educator for Temple's Office of Sustainability, she guides other students in green living. Additionally, as president of Temple's chapter of Engineers Without Borders, she leads an effort to bring advanced infrastructure to a nearby community garden. When she's not out advocating for the environment, Juliana can be found conducting research to ensure her work is grounded in science.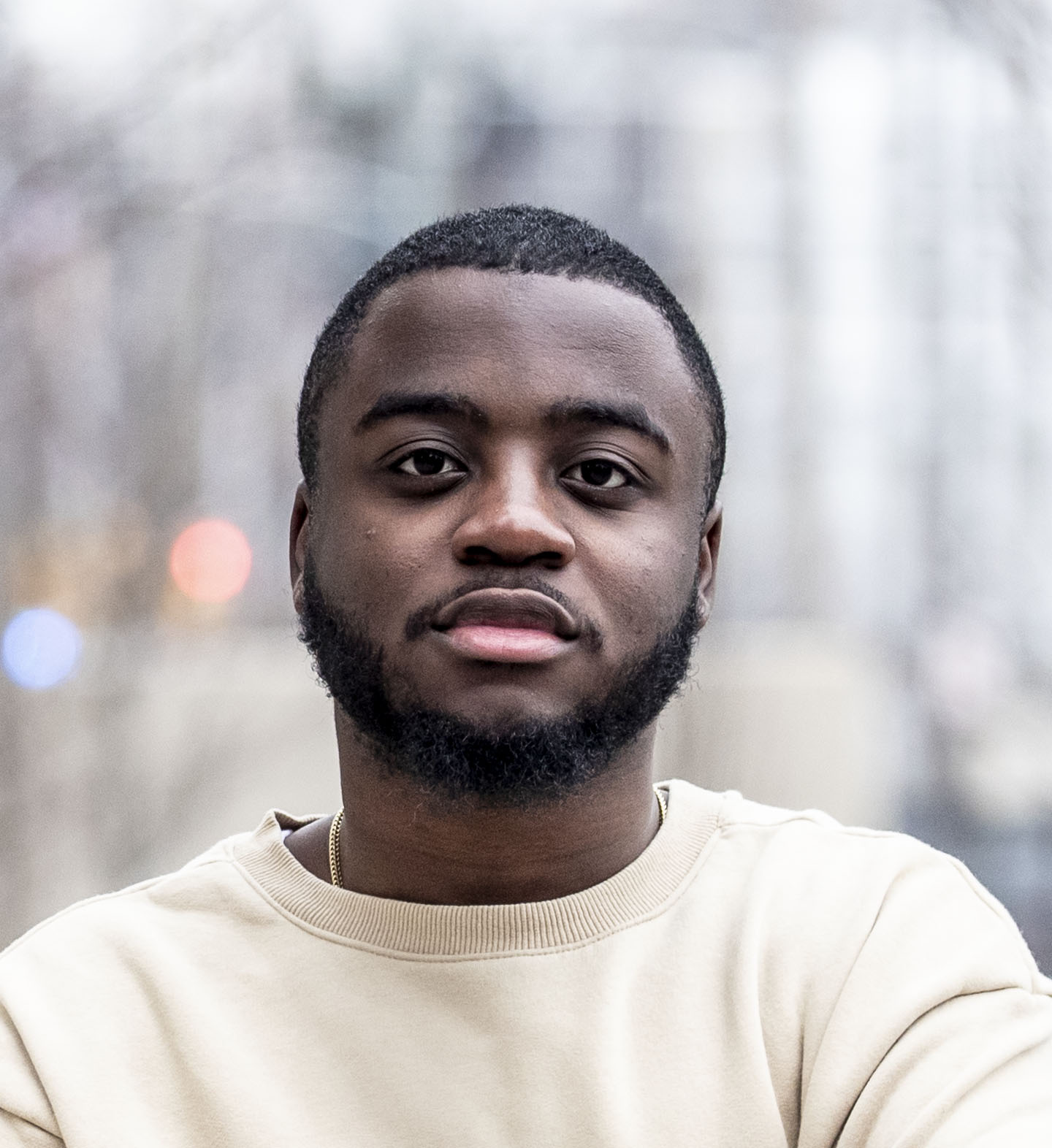 Andrew Ankamah Jr., Class of 2023
Major: Political Science and African American Studies
Hometown: North Brunswick, NJ

Meeting new people with experiences different from his own is important to Andrew, so he loves being able to mingle with Temple's diverse population of students, from Philly natives to international students. Studying in Philly gave him the opportunity to work on the Philadelphia Youth Commission representing Philadelphia's youth for the mayor, city council and other city leaders.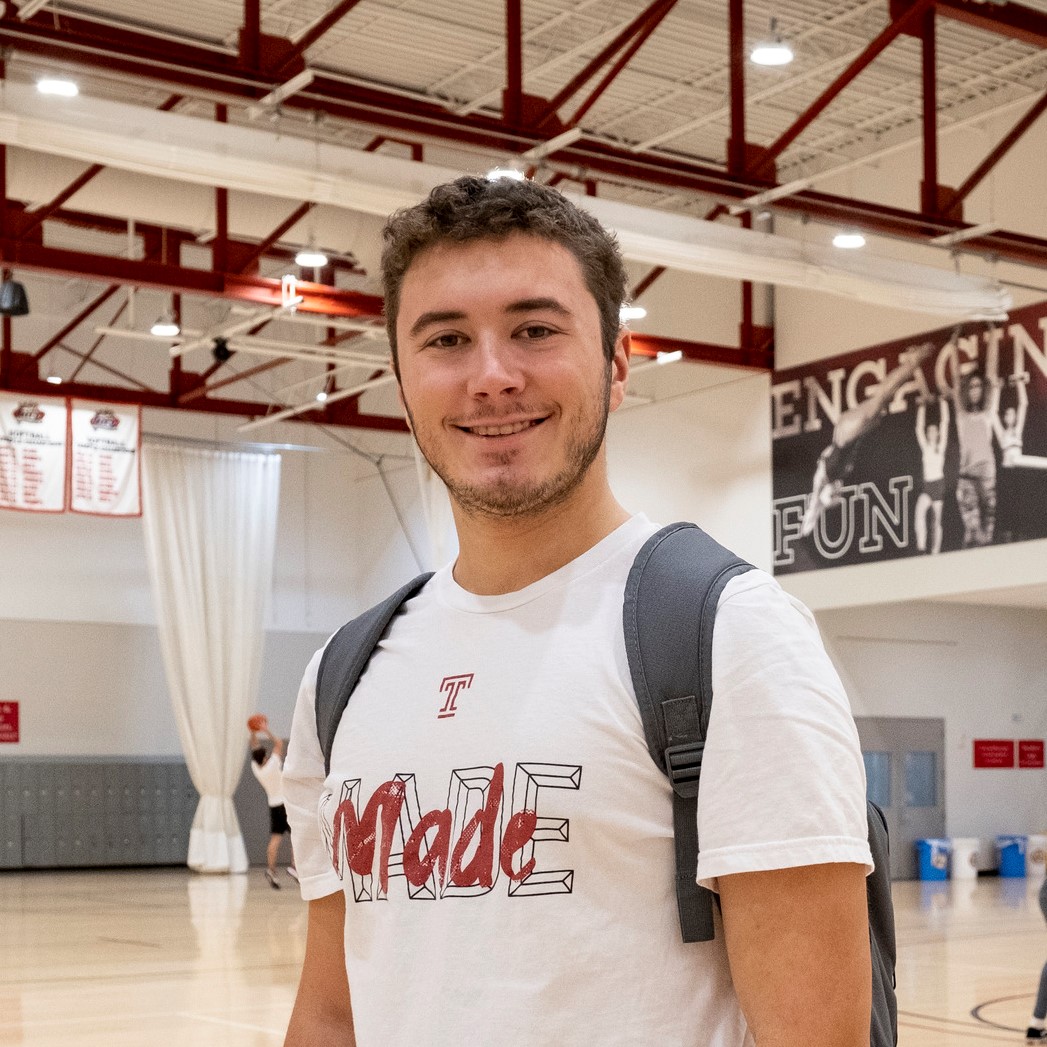 Jacob Bealer, Class of 2024
Major: Sport and Recreation Management
Hometown: Telford, PA

For Jacob, going to school in one of the best sports cities in the country with a vast alumni network was a no-brainer. He arrived at Temple with his eyes set on a career in professional sports. In just two years, he landed a part-time job with the Philadelphia Eagles and currently works as a scouting intern for Temple football.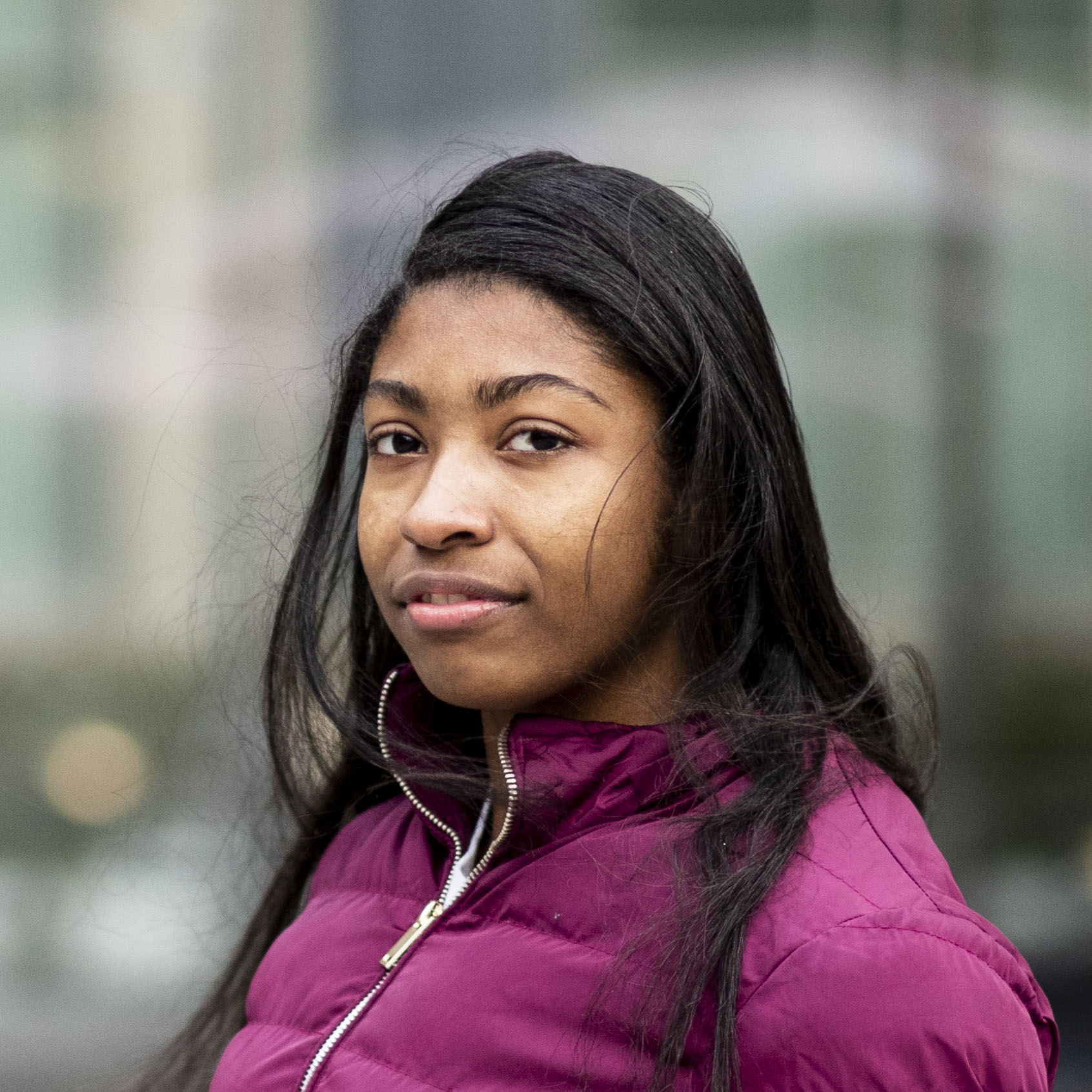 Dayja Burton, Class of 2024
Major: Supply Chain Management
Hometown: Washington, D.C.

As a supply chain management major, Dayja knew that attending college in Philadelphia would offer her access to business and internship opportunities. She loves how easy it is to find a fellow Fox School graduate wherever she goes, and use alumni connections to help launch her career.
Rafael Friedlander, Class of 2025
Major: Architecture
Hometown: Bethesda, MD

When Rafael was looking for schools, he knew right away that Temple had everything he was looking for. First, he loved the academic flexibility that coming to a large school provided him. Then, when he arrived on campus, Rafael fell in love with everything Philadelphia has to offer, from sports games and museums to food festivals and concerts.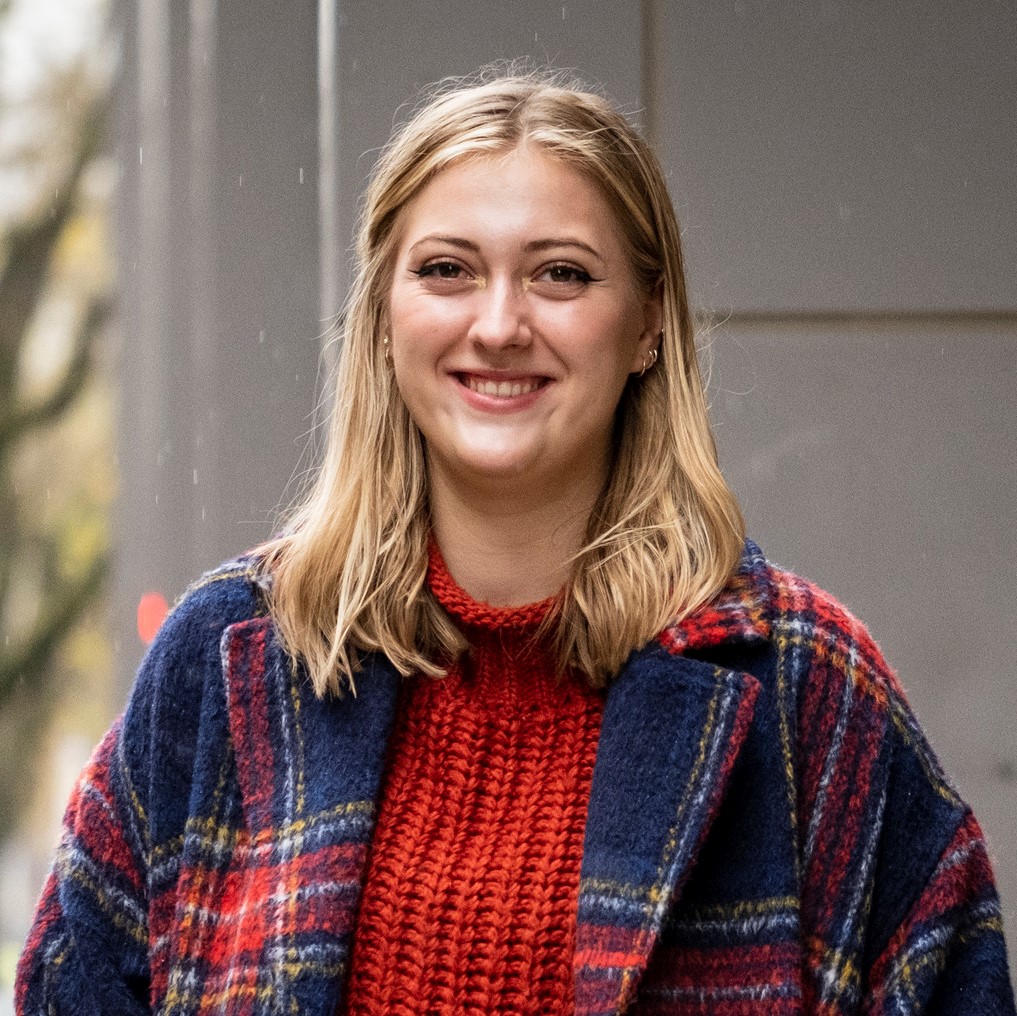 Meredith Kearney, Class of 2024
Major: Public Health
Hometown: Downingtown, PA

When Meredith entered Temple, she was still undecided about her major. A Temple advisor showed her how the university could support her in making the right decision. Now Meredith helps other first-year Owls learn about Temple's resources as an Orientation leader. She says one of the best parts of attending Temple is that it has given her space to grow as a person while only being a short train ride away from home.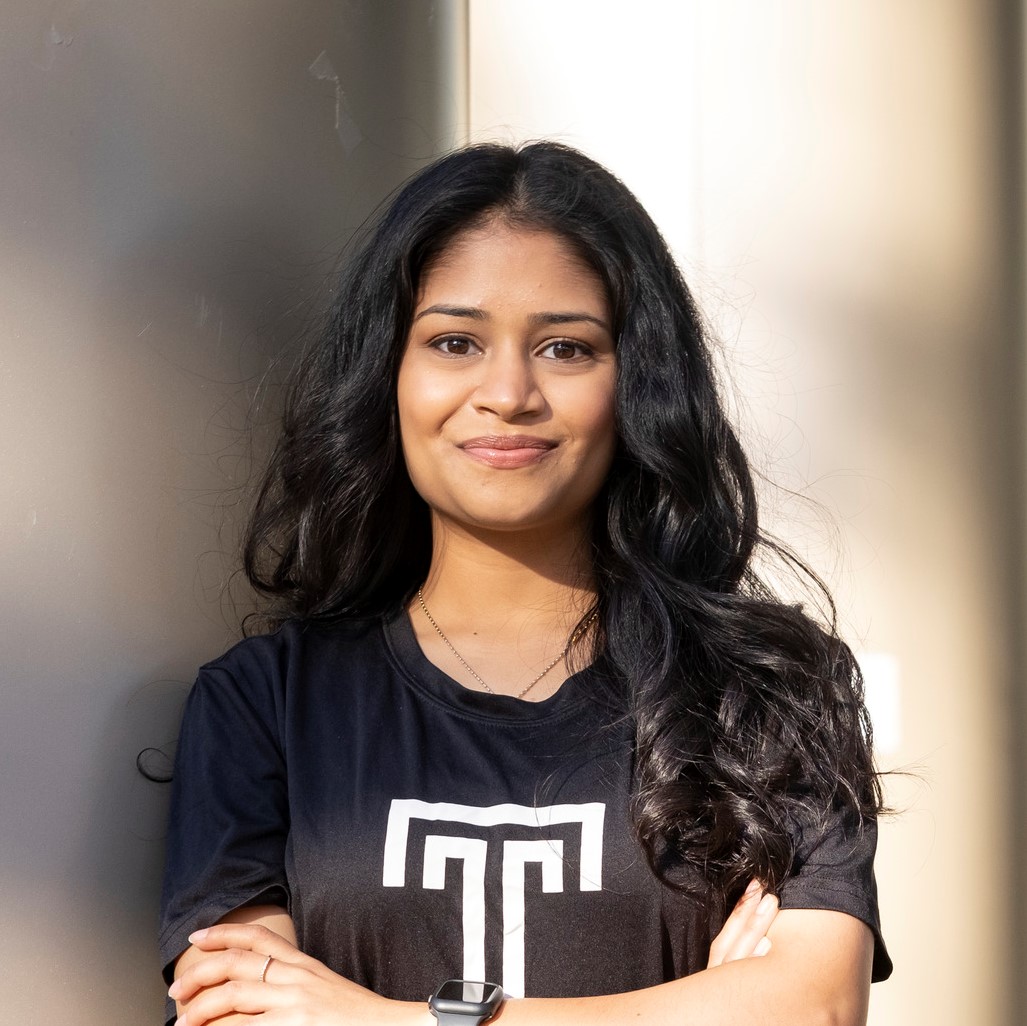 Minu Patel, Class of 2023
Major: Information Science and Technology
Hometown: Levittown, PA

When Minu compared Temple to the other colleges and universities she was considering, she found that Temple was significantly more affordable, especially when she factored in how inexpensive it would be for her to travel home to visit friends and family. She also felt that choosing to go to school in Philadelphia would provide her with a variety of rich career opportunities. With help from the College of Science and Technology's Student Professional Development Department, she was able to network with industry professionals and land great internships that set her up for success after graduation.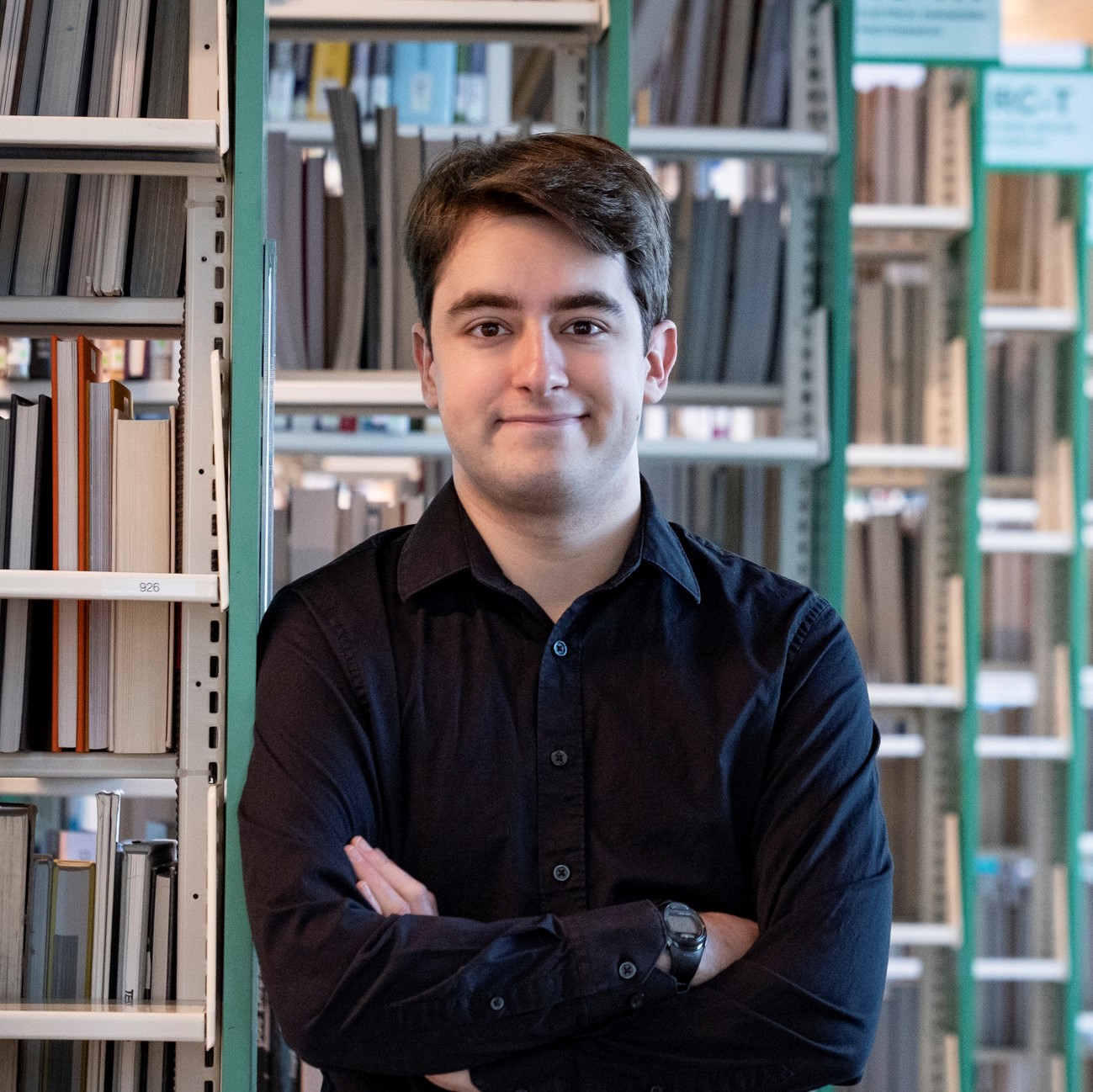 Gianni Quattrocchi, Class of 2024
Major: Political Science
Hometown: Bristol, PA

Growing up just outside Philadelphia, Gianni had always heard about Temple's hardworking students and innovative faculty and programs, but he says that being part of the Temple community presented him with more opportunities than he could have imagined. During his time here, he has interned for a U.S. congressperson and state senator, and currently serves as president of Temple Student Government.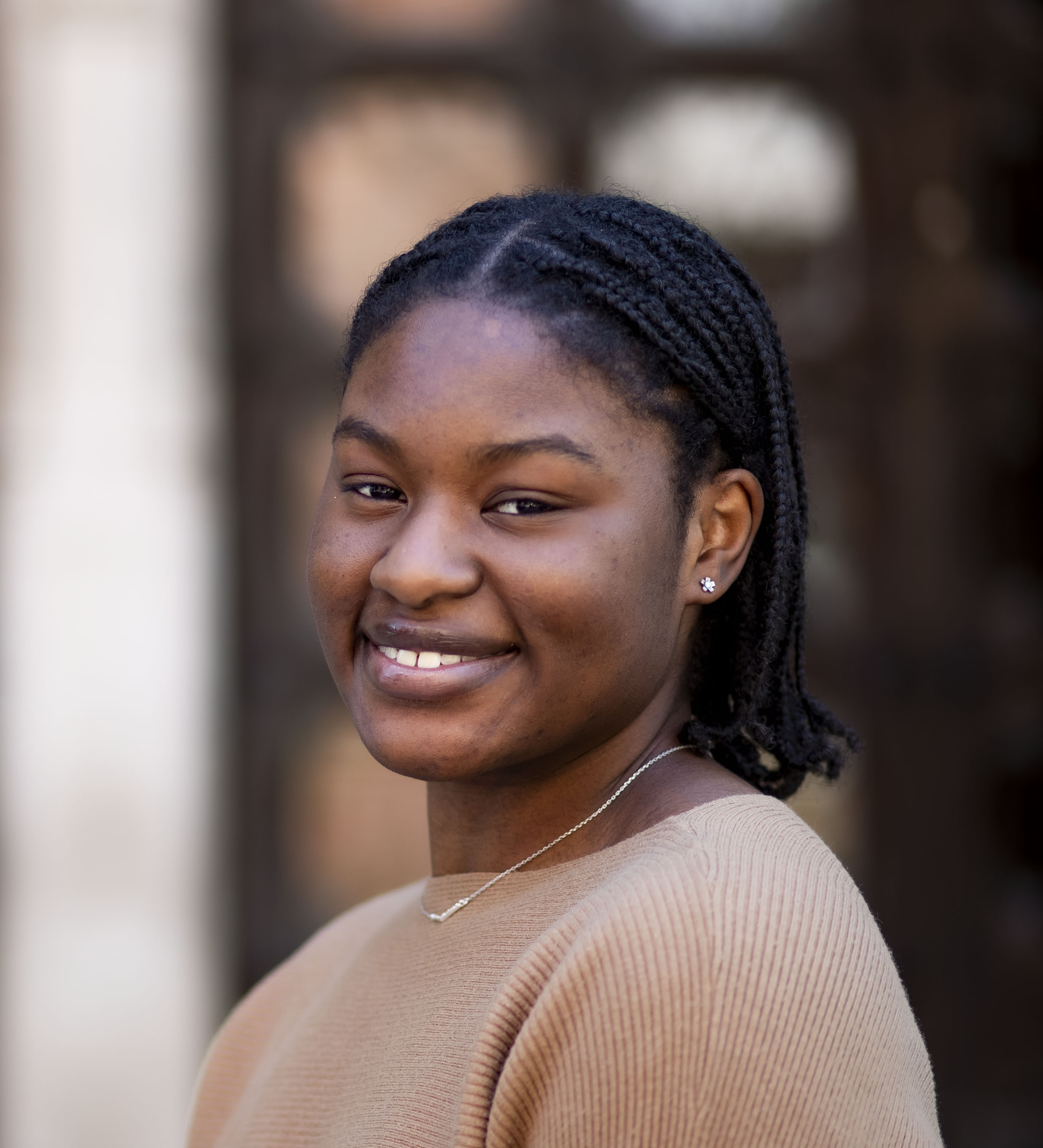 Temitope O. Raymond, Class of 2025
Major: Computer Science
Hometown: Fairfax, VA

Temi is a big fan of city life, and coming to Temple from Fairfax, Virginia, gave her the opportunity to experience a new kind of lifestyle. She loves the city's diversity as well as its exciting and fast-paced nature, and within one year, she was already an expert in getting around using public transportation. When she's not out exploring Philadelphia, you can find Temi collaborating with fellow Honors students on her next big idea.
Alumni Spotlights
Endless possibilities in Philadelphia and beyond await after your time at Temple. For some students, the knowledge, skills and opportunities gained at Temple kickstarted the career path of their dreams. 
In just a few short years following graduation, these Owl alumni are innovating and succeeding in their industries through skill, passion, innovation and determination.