Here's what's waiting for you—in Philadelphia and around the world.
At Temple, we encourage students to participate in a study abroad program to experience and achieve an international perspective. Students can customize their experience by studying abroad over the course of a semester, academic year or summer. Studying abroad provides global advantages such as learning a new language, gaining real-world experience with an international internship and standing out when applying for professional opportunities or postgraduate studies. 
In addition to study abroad programs, Temple offers many Study Away programs in different parts of the country for students to experience life in another city. Most Study Away programs include internships to further develop and hone professional skills.
Fast Facts
Temple has campuses worldwide. Nearly 40,000 students attend campuses that span the globe, from campuses in Philadelphia and Ambler, Pennsylvania, to campuses in Rome, Italy, and Tokyo, Japan.

Temple Rome is one of the oldest and highly respected U.S. programs in Italy.

Temple Japan is the oldest and largest foreign university in Japan and the only full foreign university offering degrees entirely in English.

Temple offers additional programs in other countries and locations in the U.S. You can study in England, Spain, South Africa, Los Angeles, New York City and more.

Temple works with over 200 partner institutions worldwide.

Temple ranked in the top 40 US Doctorate-granting universities with the highest number of students who study abroad, according to the Institute for International Education. (Ranking received in the 2017-2018 AY)
Why Study Abroad
Intern in Tokyo. Study art in Rome. Learn to speak Spanish in Barcelona. Each year, more than 750 Temple students experience the world by studying abroad. Your experience abroad can last a month, a semester or a year.  
We value studying abroad because we know it's linked to career success, problem-solving, collaboration and communication—all skills employers look for.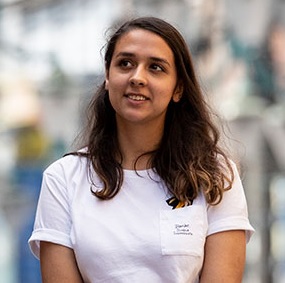 Rebekkah Nyack
TUJ graduate
"I always wanted to work in an embassy or be a diplomat or work with an international organization. I thought it would be cool to be Canadian going to an American school in Japan."
Read More
International Campuses
Temple has overseas campuses in Tokyo, Japan, and Rome, Italy, for students to seamlessly immerse themselves in another culture while staying on track to earn their degrees—with all classes taught by Temple faculty. Get started exploring with our interactive tour, which brings both campuses to you so you can get a feel for life as a Temple student abroad. 
Temple Japan (TUJ)
Temple Japan is the only full foreign university in Japan offering undergraduate and graduate degrees, as well as PhDs, and is located in central Tokyo. Here's what to know. 
The campus relocated in 2019, so all facilities are new in a more vibrant, student-friendly neighborhood in central Tokyo. 

Spend a semester, an entire academic year or complete an entire degree. 

There's a dynamic internship program, which provides the opportunity to gain international work experience.
Temple Rome
Temple Rome, located within walking distance of the Spanish Steps in central Rome, is the longest-standing and most prestigious American study abroad program in Italy. Here's what you need to know. 
Spend a semester, a summer or an entire academic year at this campus. 

The Temple Rome Entry Year program is a pathway for students to complete their first academic year in Rome before coming to Main Campus to finish their degree.

Many students volunteer and do internships while in Rome, which makes them more competitive for other opportunities like fellowships and jobs.
Culture and Identity Envoy Program
Ewan Johnson '20 studied abroad at Temple Rome. There, he was a diversity abroad ambassador and realized something: Studying abroad is not the same for all students. He decided to collaborate with Temple Rome and the Education Abroad Office to develop the Culture and Identity Envoy Program.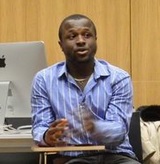 Ewan Johnson
Temple Rome graduate
The Culture and Identity Envoy Program works to enhance program resources for students with disabilities, who are an ethnic or racial minority, identify as part of the LGBTQIA+ community, or are first-generation college students or have high financial need.
Read More
Other International and Domestic Programs
At Temple, you have opportunities to study abroad in other countries, too. In fact, we'll help you find a way to study in whatever country you want to. We have programs in England, South Africa, Spain and more, though you're never limited to Temple's programs.
We have partnerships with other schools so you're able to go where you want to go. Our study abroad advisors within your specific school or college will make the process as easy as possible to ensure your credits all transfer with external programs. Additionally, we offer a variety of domestic programs in the U.S.
International Programs
Domestic Programs
Learn more
Study Abroad Opportunities
Learn more about other study abroad programs available to Temple students.
Financing Study Abroad or Away Experiences
One of the primary misconceptions is that studying abroad will cost more than your traditional degree. If you choose to study abroad or away through a Temple program, the tuition is the same as it would be if you were on Main Campus.
If you're opting to study through an external program, we're here to help you figure it out. Explore how much it costs, and learn more about scholarship money available to study abroad. 
Keep Up With Us
To see what our students are up to, follow us on Instagram at @TempleUAbroad.