Find yourself and your community at Temple.
We celebrate the diversity of our student body at Temple and we take pride in our students, who come to us from over 100 countries around the world.
Students of color represent nearly 45% of our Class of 2025 and, more specifically, we most recently welcomed our largest ever Black student and Latina/o student communities.
Below, you'll find the resources and organizations that may be of interest to you so you know how welcome you are at Temple.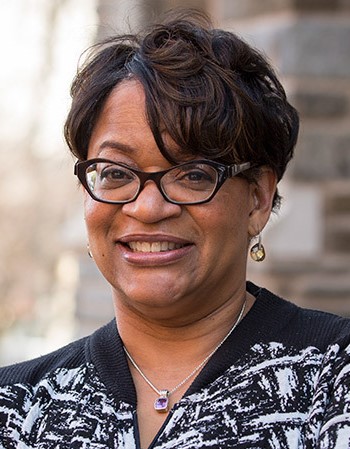 Valerie Harrison
Vice President for Public Affairs
"Temple has a significant record of racial equity work and the current moment provides us with an opportunity to amplify and accelerate that work. Temple's most recent initiative will expand the Department of Africology and African American Studies, create a Center for Anti-Racism Research, and develop a pipeline and bridge program to college for North Philadelphia students."
https://news.temple.edu/related-stories/temple-thought-leaders
Temple Thought Leaders
Open dialogue is valued here and our expert faculty provide important and compelling insights into what's happening in our world right now. Get to know some of our faculty members by reading their perspectives on race, racism and social movements.
Talk to Undergraduate Admissions
Temple is committed to providing opportunities for everyone. We encourage you to talk to our Admissions team directly so we can answer your questions and help you get to know the Temple community.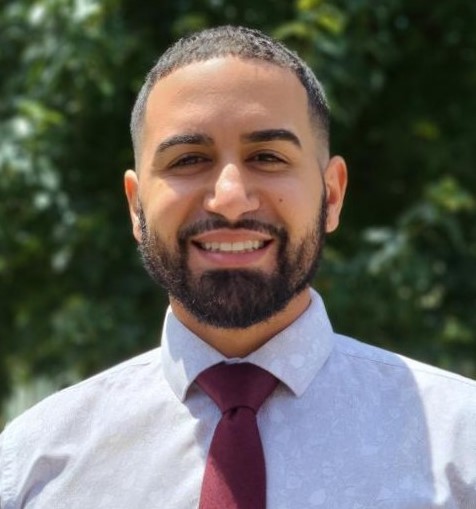 Antonio Romero
Associate Director for Diversity Initiatives and Community Relations
Antonio recruits prospective students from the city of Philadelphia and beyond, and is also our primary contact for students in foster care. He and his colleagues work closely with high school counselors and community organizations, helping cultivate, enroll and provide access to a diverse undergraduate student body at Temple.
Contact Antonio
The Office of Institutional Diversity, Equity, Advocacy and Leadership
Temple's Office of Institutional Diversity, Equity, Advocacy and Leadership (IDEAL) embodies our dedication to continually grow and nurture a strong, inclusive campus community. IDEAL's goal is to inspire meaningful connections and engagement across a variety of identity groups through advocacy, programs, recruitment and training.
Student Support
Students are always free to visit the IDEAL office for a welcoming, inclusive space to discuss critical diversity issues, or simply a casual space to study. The office is equipped with a social justice library, smart technology in all rooms, landscaped outdoor courtyard and a satellite computer lab.
If you want to be an active member of IDEAL, check out the different student employment opportunities or become a Diversity Peer—our group of voluntary student leaders who advocate and provide diversity programming to further encourage inclusivity at Temple.
Fighting Discrimination at Temple
Members of the Temple community are encouraged to speak out against discrimination to uphold Temple's commitment to be an inclusive campus. The university's equity, diversity and inclusion portfolio—which includes IDEAL, the office of Equal Opportunity Compliance and the Title IX coordinator—provides support and resources for students who feel they have been a victim to discrimination and/or biased behavior, including
information about safe spaces,
LGBTQIA+ resources, and
Title IX and equal opportunity resources.
Contact
Connect with IDEAL to learn more about our resources or how to get involved by visiting the IDEAL website.
Phone: 215-204-7303
Email: ideal@temple.edu
Preferred Name Use
At Temple, we support the need or preference for members of our community who identify by a name other than their legal name. The university will accommodate a preferred name during university business and education. The preferred name will be used in many university contexts, including the Cherry & White directory, OWLcards and student names on faculty class rosters and grade rosters.
Members of the Temple community can update their preferred name via the "Update Your Preferred Name" option in the Manage My Account section of TUportal.
Contact
If you have questions about requesting a preferred name, please send an email to preferredname@temple.edu.
Disability Resources and Services
Temple's Disability Resources and Services (DRS) provides access, accommodations and opportunities for students with a disability to grow and excel during their time at Temple University and beyond. DRS develops programs and workshops to support students and provides training and awareness about access and inclusion to the entire Temple community.
Students who connect with DRS include those with physical, visual, hearing and speech disabilities; health, mental health and autism spectrum conditions; attention deficits; brain injuries; and learning disabilities.
https://disabilityresources.temple.edu/
Online DRS Support
Although COVID-19 has made some changes to your typical Temple experience, DRS is still offering virtual support. Find answers and see how DRS will be operating this semester.
Contact
If you have questions, contact Temple's Disability Resources and Services.
Phone: 215-204-1280
Email: drs@temple.edu
Office of International Affairs
The Temple community comprises students from all over the world—approximately 3,000 international students study at Temple. The now nationwide campaign and scholarship #YouAreWelcomeHere started on our campus in 2016 and everyday we carry out its mission to ensure our international students know they have a home here.
To further our global perspective and support our students studying here and away, Temple's Office of International Affairs is divided into the following two units.
Education Abroad and Overseas Campuses, which serves students and scholars studying on Main Campus who wish to study abroad.
International Services and Programs, which serves international students and scholars coming to Temple University.
Through our initiatives, we 
encourage and facilitate opportunities for students to study abroad, 
champion international partnerships, 
ensure that international students have the needed resources and support for success, and 
recruit a diverse international student body.
Contact
If you have questions, contact the Office of International Affairs.
Phone: 215-204-9570
Email: international@temple.edu