Let us make the application process as easy as possible for you.
Find out what the application process is like for first-year students and what the most important deadlines are, because having a plan and applying early has its perks. 
Who is a first-year student?
If you plan to attend Temple from high school or secondary school, or have completed your GED, you should apply as a first-year student. Learn more about applying as an international student. 
How to Apply
Temple is home to a talented and diverse student community. When you apply here, you're on your way to becoming part of a network of inquisitive, innovative and creative individuals. Here's how to get started.
1. Make an application plan.
You'll first want to pick a decision plan and decide if you'd like to apply Early Action (Nov. 1) or Regular Decision.
2. Consider your standardized test scores. 
Temple offers first-year students two ways to apply.
You can choose to submit your test scores.
Or you can not submit test scores.
We are a test-optional school, and choosing to not submit your scores does not negatively impact your application. If you feel that your test scores are not an accurate reflection of your academic ability, or you were not able to take SAT or ACT tests due to circumstances outside of your control, you do not have to apply with scores. 
If you choose not to submit your scores, you will apply test-optional. If you believe an SAT or ACT score would complement your application, you should submit your scores. Standardized test scores are otherwise entirely optional and in no way required for admission. Learn more about applying test-optional and if it's the right choice for you.
3. Apply using the Common Application.
Temple exclusively uses the Common Application. When completing your application for Temple, be sure to indicate whether you're applying Early Action or Regular Decision. Even if you apply before or by the Early Action deadline, you still must indicate Early Action on your application to ensure you will receive an admissions decision early.
There's an application fee of $55, which you will submit at the same time as the Common Application unless you qualify for a waiver through a federal or state program.
After submitting the Common Application, you'll need to submit additional information through TUportal, which is a communication platform we use to keep you up-to-date with the admissions process.
What We Consider
We take a holistic approach when reviewing applications, which takes into consideration several factors to fully capture each student's experiences, interests and academic coursework. Get an idea of what we are looking for by reviewing the following items.
Get started.
Applying Made Simple
Complete the Common Application and start the application process today.
4. Complete your application on TUportal.
Shortly after you submit your Common Application, you'll receive an email to activate your TUportal account where you'll need to take the following steps to complete your application. 
Submit your self-reported high school transcript.
Confirm your SAT or ACT scores have been received, if you chose to submit them.
Provide any additional information or materials you may be asked to submit.
Your application will be complete and ready for our admissions team to review as soon as all of the above information is received.
Have questions about how to self-report your high school transcript? Learn more about how the self-report process works.
5. Check the status of your application with TUportal.
All decisions made regarding your application will be available to you via TUportal. After submitting your application, you can track its status and learn important next steps in TUportal. 
It's the gateway to the rest of the application process, so make sure to keep your username and password handy.
When to Apply
Important Dates for First-Year Students
Application Opens: Aug. 1
Early Action: Nov. 1
Regular Decision: Feb. 1 
FAFSA priority filing deadline: Feb. 1
Decision deadline for admitted students: May 1
Application Deadline: Nov. 1
Decision deadline for admitted students: two weeks after receiving offer of admission
Temple Rome Entry Year Program
Another option to consider when applying to Temple is starting your degree at our campus in Rome, Italy. Through the Temple University Rome Entry Year program, you can spend your first year at Temple University Rome and then complete your studies at Main Campus in Philadelphia. The Temple Rome Entry Year program offers an American university education with a global foundation. 
Housed in the Villa Caproni near the historic city center for 50 years, Temple Rome offers
a creative and nurturing environment with small classes, numerous internship opportunities and renowned professors.
over 40 degree programs that start in Rome, with topics ranging from business to social sciences to visual arts.
the opportunity to explore Italian life and history through activities and excursions with your classmates.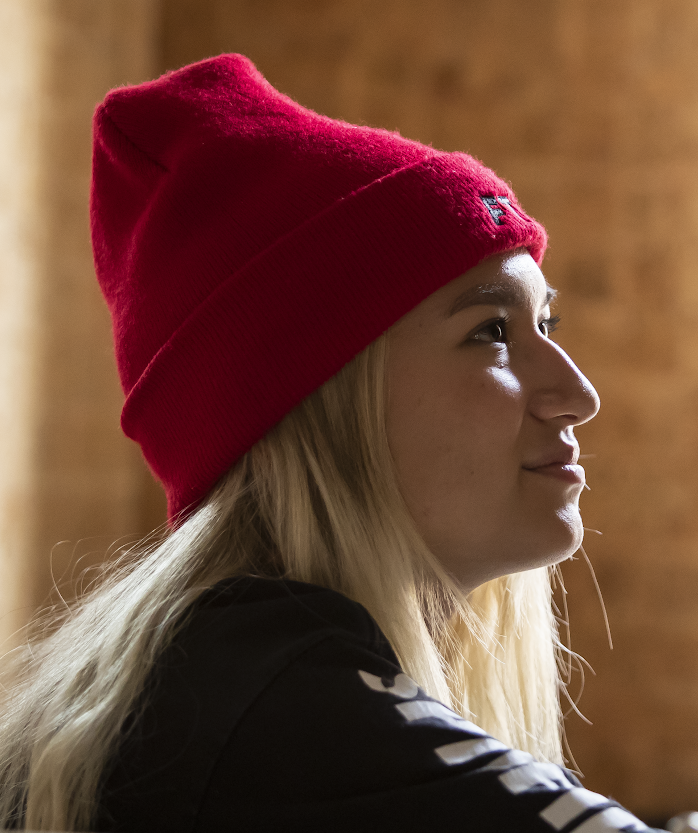 Beatrix Delcarmen '22
College of Liberal Arts | Major: Political Science
"The Temple Rome Entry Year Program is set up for you to explore and experience new things—to take classes, to have a place to live, to meet other people doing the same thing as you, to have that community."
Learn more.
Start your degree in Rome, Italy.
Here's everything you need to know about the Temple Rome Entry Year program and if it's the right choice for you.
Verto International Education Partnership
Temple has partnered with Verto Education to offer students an opportunity to earn credits through an international gap year experience studying abroad. In this program, students who complete a semester or two abroad through Verto Education and have above a 2.5 GPA will be guaranteed transfer admission to Temple. Please thoroughly review Verto Education's offerings and guidelines before making any decisions.
Costs, Aid and Scholarships
Our goal is to make it financially possible for every qualified applicant to enroll here at Temple and stay enrolled.
More details.
Explore Your Options
Learn about our tuition rates, how to be considered for financial aid and our scholarship offerings.
Talk to Our Admissions Staff
You can now schedule a virtual appointment with an undergraduate admissions representative. We're here to help you with any questions you may have about Temple and navigating the admissions process.
Next Steps
Next Steps for Admitted Students
Have you officially been admitted to Temple? Congratulations! Learn more about your next steps as an admitted student.
Visit Us
Visit Temple
Join us for an on-campus or virtual tour, connect with an admissions representative or register for a live information session.