Your physical and mental health is vital to every aspect of your Temple experience.
While your time at Temple is exciting and inspiring, we know there are challenges that come with navigating campus life and the demands of college. We provide you with the support system you need to manage whatever you're facing. 
Our comprehensive network of counseling centers, health services and student-run clubs are available to help maintain the emotional, mental and physical health of all our students.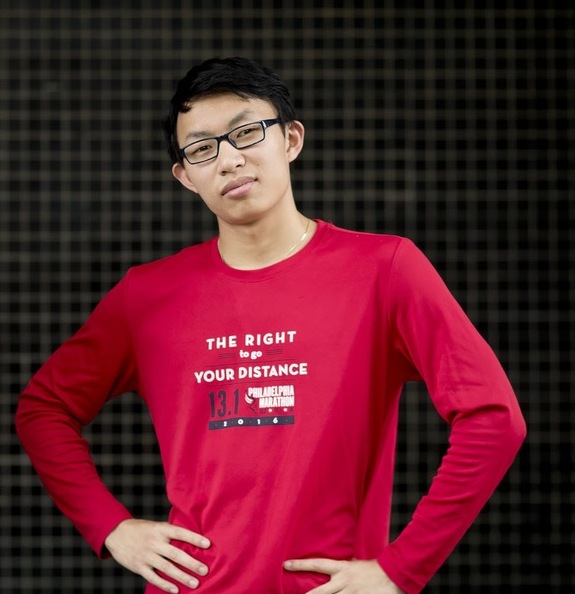 Michael Nghe '21
President of the DMAX Club
Michael established the Temple chapter of the DMAX Foundation, a nonprofit that helps to increase understanding and demonstrate compassion for youth suffering from mental or emotional pain. "We like to dedicate as much time as we can to those who want to talk, even if it is not during our club meeting times."
Read More
Health Services
Wellness Resource Center
Temple's Wellness Resource Center, located in the Howard Gittis Student Center, is committed to offering creative and innovative programs that give students an opportunity to learn and grow by better understanding how to make decisions that enable them to thrive. Some of the programs and resources available to students through the Wellness Resource Center include the following.
Educational workshops and events focused on alcohol and other drug education, interpersonal violence prevention, mental well-being, and sexual health.
Individual wellness consultations with professional staff.
Safer sex supplies at discounted prices.
Three-credit public health class as training for students to become Certified HEART Peer Educators. 
Contact
For questions or requests, contact Wellness Resource Center during normal business hours.
Phone: 215-204-8436
Email: TUWellness@temple.edu
Learn more about programs and services offered by the Wellness Resource Center.
Student Health Services
While you're away at college, you can seek the same services your general practitioner provides. Temple's Student Health Services offers 
allergy shots,
dental care,
dermatology,
family planning,
gynecology, 
HIV testing,
immunizations,
nutrition,
physical exams,
referrals,
sexually transmitted disease (STD) testing and
vision care.
Contact
Student Health Services is located on Temple's Main Campus, on North Broad Street. For general questions or to schedule an appointment, please reach out during normal business hours.
Phone: 215-204-7500
https://studenthealth.temple.edu/covid-19-information
COVID-19 Testing
Student Health Services tests students, faculty and staff for COVID-19. Regular testing across the university allows Student Health Services to limit spread of the disease. Learn more about COVID-19 testing and read answers to frequently asked questions from students.
https://studenthealth.temple.edu/appointments
Student Health Services
During this time, Student Health Services is offering TeleHealth appointments and limited in-person appointments. Learn more about services and scheduling.
Tuttleman Counseling Services
If you're looking for emotional or mental health support, Temple's Tuttleman Counseling Services offers comprehensive treatment. Committed to providing affirming care and support for all, students can access group and individual counseling as well as psychiatric services. Referrals can be made to outside professionals if that's your preference. 
Tuttleman Counseling Services also offers a range of specialized services that address the following.
Alcohol and substance abuse
Eating and body image concerns
Sexual assault counseling and education
Contact
For questions or requests, contact Tuttleman Counseling Services during normal business hours.
Phone: 215-204-7276
https://counseling.temple.edu/
Tuttleman Counseling Services
Many wellness services have moved to a virtual format during this time. Learn more about how to seek support, as well as other resources provided by Tuttleman Counseling Services.
Cherry Pantry
Our students should never have to decide between buying books and buying groceries. The Cherry Pantry combats hunger in the Temple community by supplying nutritious emergency food while providing equal treatment to all visitors. 
Contact
Questions about hours and offerings can be sent via email to pantry@temple.edu.
https://campusrecreation.temple.edu
Campus Recreation
Fitness can be essential to student well-being. Through our sports clubs, group fitness, gyms and more, Campus Recreation at Temple offers a variety of options to stay active and have fun while doing so.