At Temple, you'll get all the resources and opportunities of an internationally recognized research university, and the individual attention of a small college. In fact, when you look past the studios, technology centers, theaters and cutting-edge laboratories, you'll see that the average class size is just 29 students. You'll work with professors who invest in your education and challenge you to expand your capabilities. At graduation, you'll look ahead with confidence, positioned for real-world success.
Learn more about our academic programs and visit us to see for yourself what it means to become unstoppable.
Undergraduate Majors
We offer more than 150 undergraduate majors in a wide range of challenging and high-demand fields. No matter what your goals are—graduate school, law, medicine, starting your own business, or entering the professional world—Temple gives you all the tools you need to accomplish them. Learn more about our degree programs.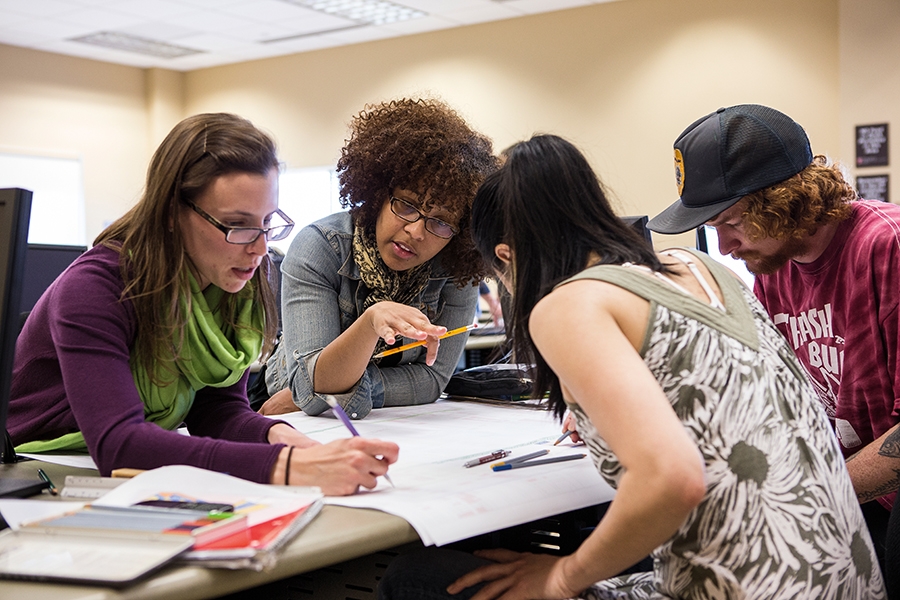 Schools and Colleges
Temple offers degree programs in 17 schools and colleges, including five professional schools. We have eight campuses and sites in Pennsylvania, international campuses in Rome and Tokyo, and programs in London, China, Korea, Greece, Israel and more. Explore our schools and colleges.
Online Learning Program
Our Online Learning Program provides courses online and via videoconference, offering students more flexibility and enabling professionals to continue their education according to their own schedules. Courses are offered at the undergraduate and graduate levels, and to continuing education students. Learn more about our Online Learning Program.
Academic Program Highlights
Fly in 4 
Helps all students stay on track and graduate in four years. Special grants available for students who qualify, allowing them to focus more on their studies and less on working to finance their education.
General Education
Focuses on making connections locally and globally, and looks at cutting-edge issues from multiple angles
Honors Program  
Offers academic advising, housing, leadership opportunities and seminars for high-achieving students
Diamond Research Scholars  
Provides the opportunity to engage in a focused, mentored research or creative arts project during the summer and fall
Health Scholars Program  
Offers multiple academic and fast-track options for premed students and other future healthcare leaders
TUteach  
Allows students to graduate with a bachelor of science in a math or science field and the qualifications to earn a middle or high school teaching certificate
ProRanger Program 
Offers academic and technical skills training and paid internships for students looking to become law enforcement park rangers in the National Park Service