Temple is a global university, but our heart is in Philadelphia.
One of the largest cities on the East Coast and a modern center of industry, Philadelphia is rich with history, culture and opportunity. This city is the ideal place to pursue your education and make the connections that lead to your career. See for yourself why Philadelphia is central to the Temple experience. 
Join Our Community
Are you ready to begin your journey and become an Owl? Get started by applying to Temple or learn more about the information you need to navigate the application process.
A hub of culture and activity.
On Main Campus, you're only a short subway ride away from downtown Philadelphia. With easy access to transit options, you're connected to all of the city's neighborhoods, each of which has its own distinctive personality and cultural offerings. Walk the historic, cobblestone streets of Old City, get lost in the trendy boutiques of Rittenhouse Square and spend evenings in the music venues of Fishtown.
Philadelphia is home to world-renowned libraries and museums, hundreds of parks and 166 miles of trails that wind around the region. There are also 40 historic sites and more than 6,000 places to dine, so you have plenty of time to sample all the food the city has to offer. Start your eating tour at the eclectic Reading Terminal Market in Center City and don't stop until you've tried some hand-drawn noodles in Chinatown.
Where your career begins taking shape.
When you start planning for your future, you'll have the professional and internship opportunities only a large city can provide, as well as the personalized support and mentoring necessary for you to thrive at Temple and beyond. Learn more about professional opportunities in Philadelphia.
Located in historic North Philadelphia.
Once you're here, all you have to do is step outside to experience what makes Philly so unique and enriching. Temple's Main Campus is in North Philadelphia, which has restaurants, coffee shops and green spaces where you can study, catch up with friends or just take in your new community. 
And, North Philadelphia is rich in culture and history. As you explore your new neighborhood, you'll see colorful murals by local artists, discover historic buildings and icons such as the Divine Lorraine Hotel and Metropolitan Opera House, and find local nonprofits devoted to the community and its residents. North Philadelphia is also home to many people who helped shape history, like civil rights activist Cecil B. Moore, the namesake for an avenue that runs through Main Campus. 
Temple's location allows students to easily make their way around Philadelphia. The historic Bell Tower—situated in the heart of campus—serves as the central gateway to campus from the SEPTA regional rail train station, offering students access to various public transportation options to get around and explore the city.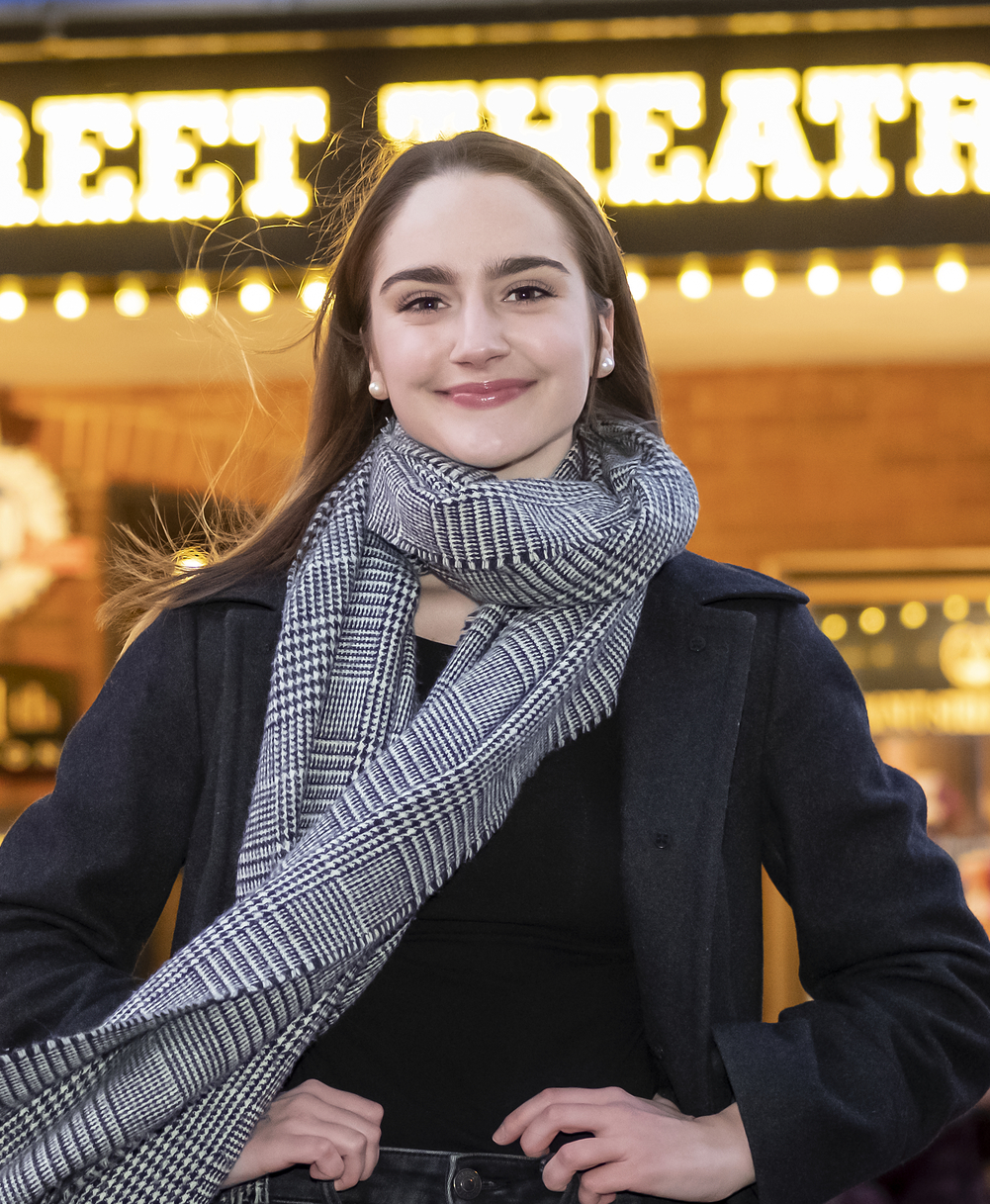 Audrey Ward '22
Theater Studies Major, School of Theater, Film and Media Arts
During her time onstage in the Walnut Street Theatre production of Oscar Wilde's A Woman of No Importance, Audrey would spend full days studying and attending classes, and then hop the Broad Street Line bound for the theater. "I just knew I wanted to be an actor. I fell in love with it. Then I came to look at Temple, and I knew this was it."
Read more
Philadelphia Experience
The Philadelphia Experience (PEX) provides undergraduate students the unique opportunity to experience the city and region's plentiful cultural offerings. We know that you often learn best when you can make meaningful connections between the material you're studying and your own real-world experiences. To support these connections, the PEX theme is integrated into most General Education coursework.
The PEX Passport provides current students with free or reduced-price access to some of the most prominent Philadelphia arts and culture destinations. Any student with a valid Temple ID has access to passport benefits. 
For more information, including how to use your passport, and to view the full list of partner organizations, visit the PEX dashboard in TUPortal.
Getting Around
Are you ready to explore the city? From public transportation to biking, Philadelphia is an easy city to navigate, and many transit options are accessible from campus.
And, if you plan to commute to Temple, there are multiple ways to get to our campuses from home or wherever you are.
Start Exploring
There are limitless opportunities for discovering Philly and expanding your interests outside of your field of study. If you're new to the city or just looking for ideas about what to do and see, here are some great online resources to get you started. 
Student Experiences
Get a firsthand look at Philly from the perspective of our students.