Explore all layers of your identity, find community and feel supported throughout your entire student journey.
At Temple, we celebrate each and every student. As a member of our community, your safety and prosperity are top priorities. We value your individuality and your identity, and we provide the clubs, support services and resources to help you feel secure, healthy and empowered.
With more than 24,000 undergraduates across the globe, we are a community of unique voices and perspectives. Our mission is to create a social learning environment where you can speak your truth and be heard—where you and your classmates are met with respect and encouragement.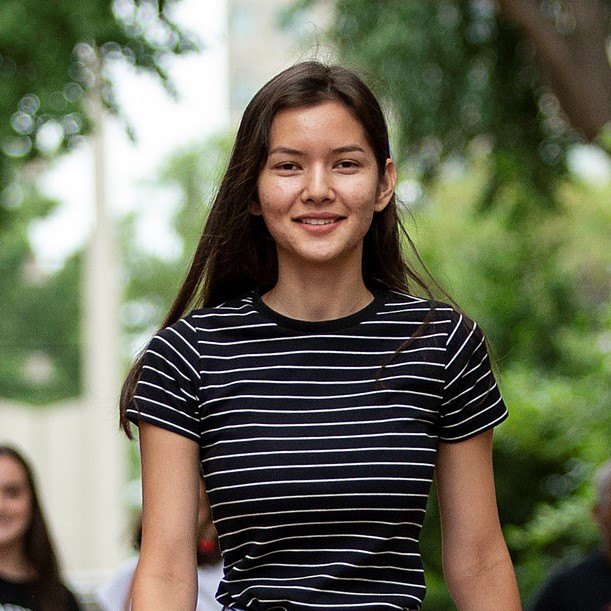 Ayna Mammedova '23
Biochemistry Major, College of Science and Technology
Ayna is from Balkanabat, Turkmenistan, a city nearly 6,400 miles away from Philadelphia. She's a #YouAreWelcomeHere scholarship recipient, which gave her the opportunity to pursue her degree in the U.S. "I chose Temple because I knew I would feel welcome here."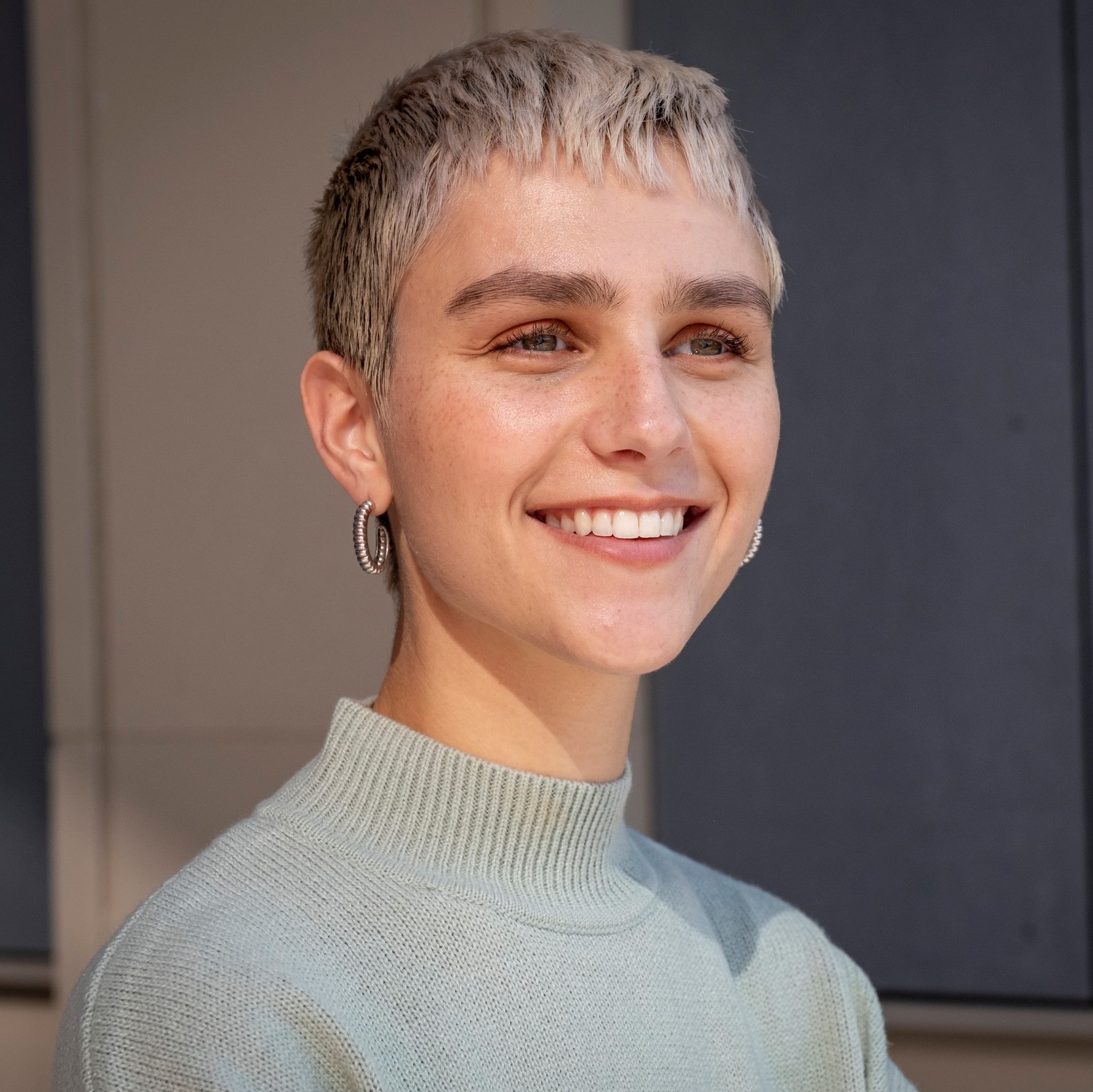 Courtney Kater '23
Gender, Sexuality and Women's Studies Major, College of Liberal Arts
Courtney Kater, a Doylestown resident, transferred to Temple from Bucks County Community college to push the envelope and fuel their passion for law and civil rights. Now, they've landed an internship at Lambda Legal, the nation's oldest and largest LGBTQIA+ advocacy nonprofit. "There's an energy [at Temple] that I really like. It's a good environment to learn, discuss and challenge yourself. And there are a lot of different directions within gender, sexuality and women's studies, which is liberating and intimidating. But Temple has prepared me for making those choices."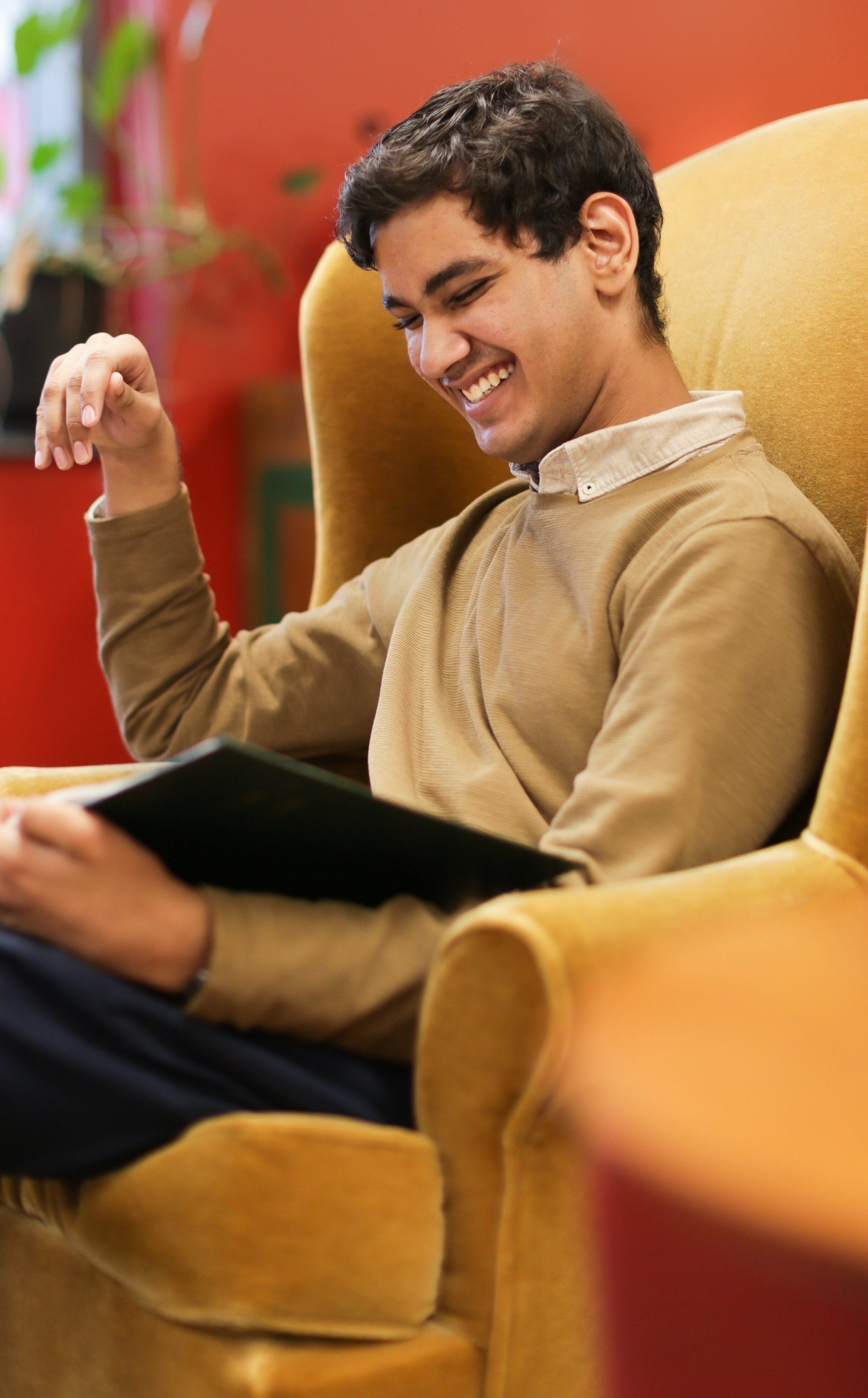 Yesh Khanna '23
Global Studies Major, College of Liberal Arts
For Yesh, home is on the other side of the world in India. Though, finding family at Temple came easy with the support of his classmates, International Student Affairs, and the Disability Resources and Services. "My favorite thing here is how supportive the environment is. My Orientation leader became one of my best friends."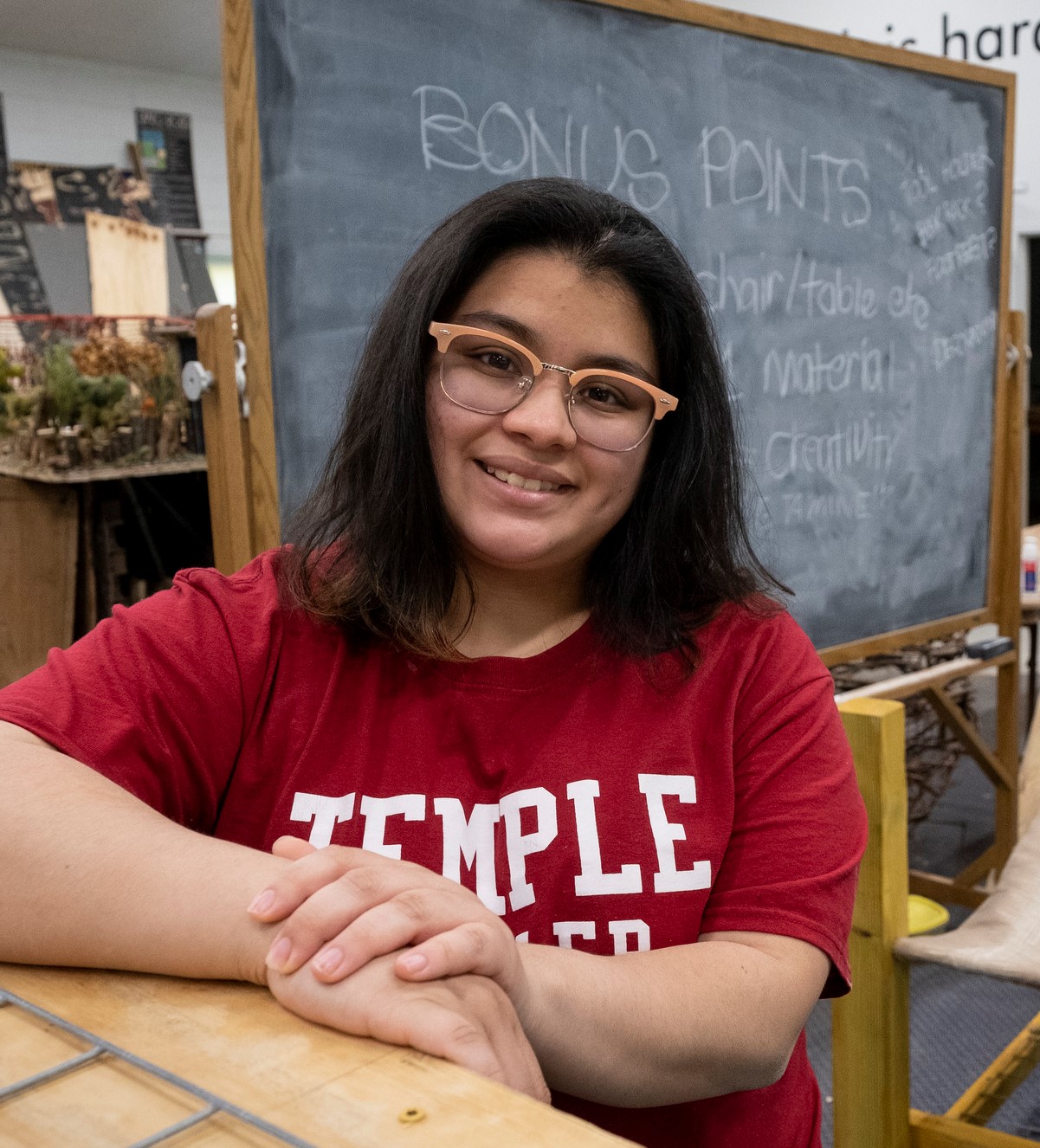 Savina Echeverria '22
Landscape Architecture Major, Tyler School of Art and Architecture
Growing up in Newark, New Jersey, Savina was always interested in how urban environments could benefit city residents. At Temple, she's transforming that interest into a career by working on developing green spaces in nearby suburbs. "Temple is a people's university geared towards all types of backgrounds. Coming from an urban background myself, I felt represented in all the right ways."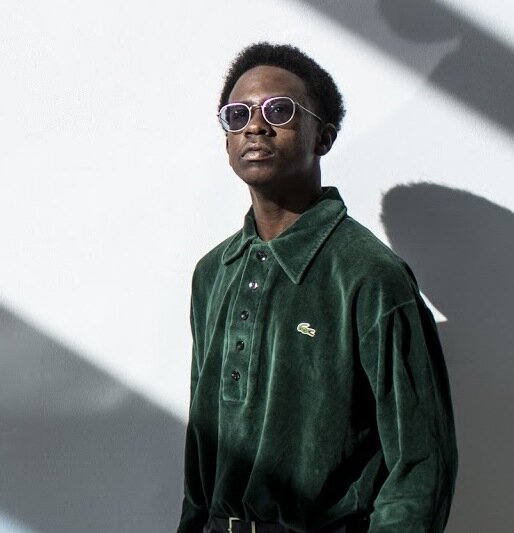 Lloyd-Princeton Cangé '20
Sculpture Major, Tyler School of Art and Architecture
Lloyd-Princeton relaunched the Artists of Color Collective of Temple, a student group that provides resources to undergraduate creatives. "I knew I needed a space and a community at Tyler and at Temple, and I figured if I needed a space then other people did as well. That's our mission—building a community for artists of color and strengthening ourselves through art."
Health and Individuality
Explore all of the ways Temple emphasizes and ensures student safety, inclusion and well-being.