Creating a community of sustainability, together. 
At Temple University, we are committed to building an eco-friendly tomorrow by identifying, examining and addressing the climate crisis—at home and across the globe. With the creativity, innovation, research and support of our vibrant student body, faculty and Office of Sustainability, Temple is leading the charge and changing the environmental landscape of urban institutions by working to create sustainable solutions for our community and beyond. Together, we aim to achieve carbon neutrality by 2050. 
*
Photos by Joseph V. Labolito
Stewarding change through action. 
Temple's Office of Sustainability is responsible for assessing the university's environmental and cultural efforts and recommending tangible best practices for short- and long-term actions that promote environmental responsibility and pursue sustainable outcomes. 
To reach our goals, the Office of Sustainability has outlined three main objectives. 
Execute the university's Climate Action Plan as a climate change leader. 

Develop policies that promote and support environmental best practices. 

Create, implement and manage programs and events that advance climate action and environmental justice. 
Learn more about the goals, initiatives, projects and teams that impact Temple's journey to a sustainable future. 
Championing sustainability as a student.
Sustainability is an individual journey toward a common goal. And at Temple, students can find their own path to enact change. See how these students are impacting sustainability efforts at Temple, in the surrounding community and beyond. 
Connecting through shared interests. 
In addition to getting involved in sustainability initiatives through the Office of Sustainability and academic routes, there are student organizations that also value sustainability and climate action. Discover a few of the organizations you can join below or explore the full list by visiting Temple's Owl Connect page. 
Learning in an engaged environment.
At Temple, classrooms and learning spaces serve as incubators for ideas on how to tackle the climate crisis. Sustainability-focused programs and courses are available across the university; students interested in expanding their knowledge on this topic can enroll and examine sustainability and the climate crisis through various lenses. 
Explore some of the programs and courses at Temple that will broaden the horizons of students seeking to make a difference in this arena.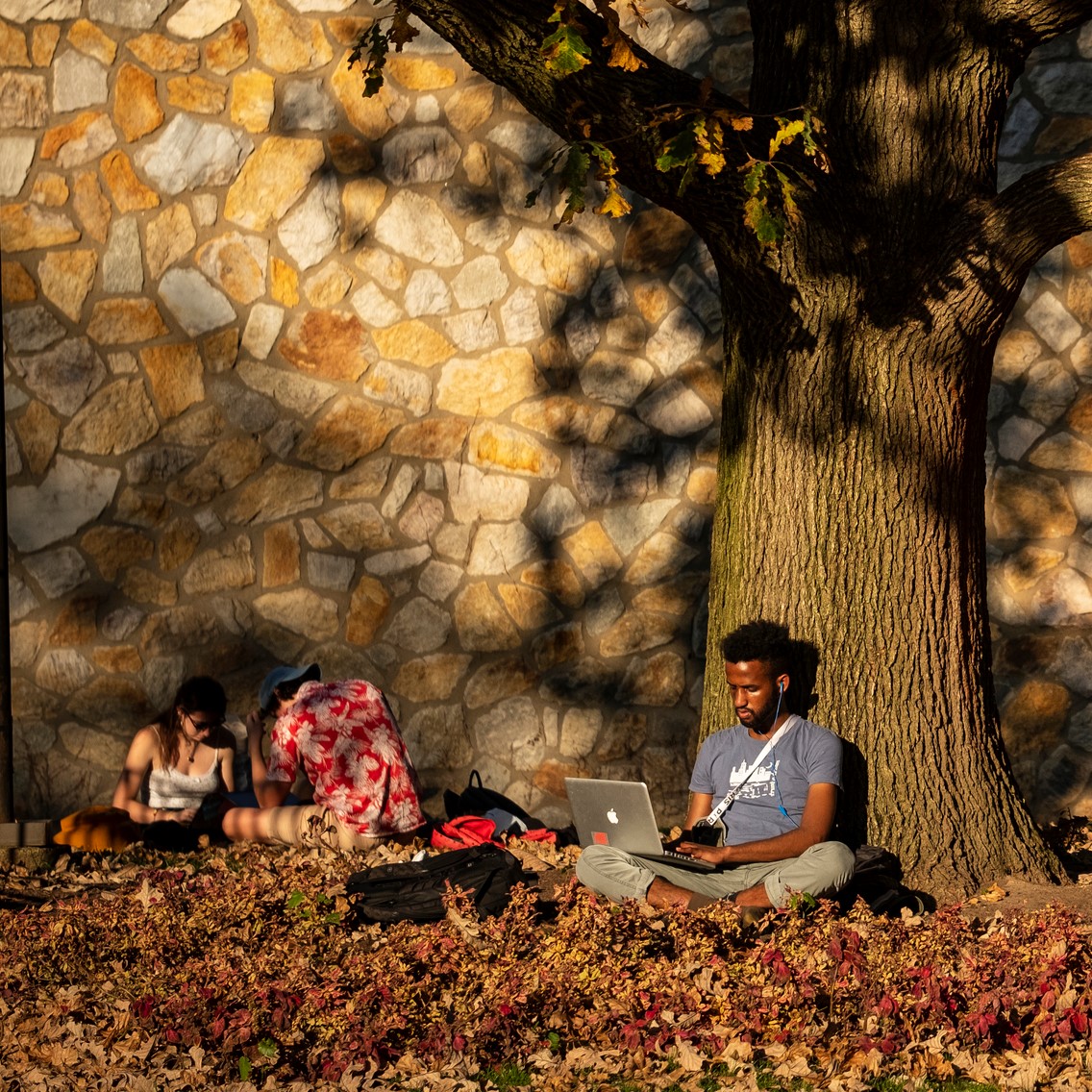 TUScholarShare:
Research for a better future
The Office of Sustainability, together with Temple University Libraries, collaborated to establish the Climate Change, Sustainability and Environmental Justice collection in the TUScholarShare repository. TUScholarShare is a service that shares, promotes and archives a wide range of scholarly work and makes Temple scholarship freely available online to a global audience. Our Environmental Justice collection includes articles, books, data sets, research, teaching and learning materials, and working papers that have been authored by researchers, staff and students at Temple University.
Learn more about TUScholarShare.
Apply now.
Apply
Ready to tackle the climate crisis and fight for greener communities? Apply to Temple and enroll in a program that advances your knowledge and ignites your passion for sustainability.